Conway Area Lions Club
Ongoing and Future Events
100% of the proceeds from all of our fundraisers and donations go to local charities in the Mt. Washington Valley!
Emma's Sport Quilt Raffle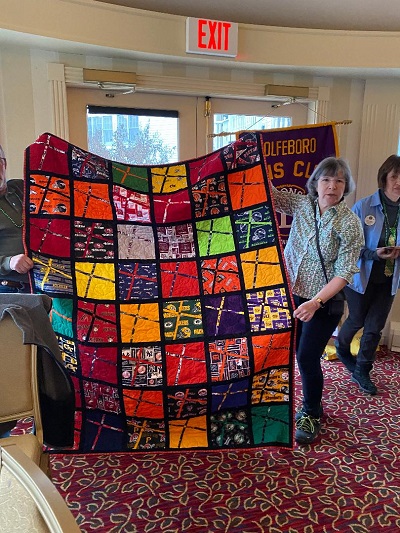 Lion Clarice Girouard has spent many hours making the Emma's Sport Quilt by hand. She is donating the quilt to be raffled off to benefit Eye Care in the Mt. Washington Valley. Originally, the quilt was to be raffled off this year; but because of the Covid-19 crisis and limitations on ticket sales, the drawing will now be held on Nov. 4, 2021. Tickets are just $5 each or 3 for $10. Tickets can be purchased securely online through our Square Store Page. All instructions for purchasing tickets can be found there. Click on the button below to purchase tickets along with additional information and pictures.
Purchase Emma's Sports Quilt Raffle Tickets
A NEW fundraising event for the Fall!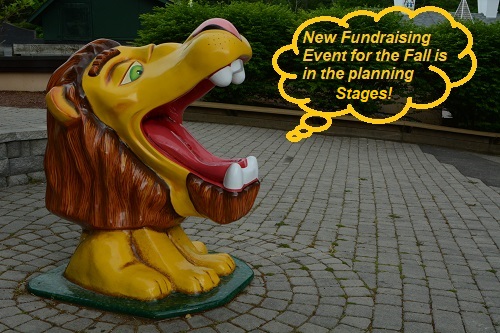 We are currently in the planning LANE for a new and fun fundraising event for the fall of 2021! More information will be posted here once it becomes available! It will STRIKE up a conversation amongst you and your friends. We don't want to STRING you along, but for now, you will have to ROLL with it. As we all know fall is TURKEY season, but for now, we have to SPLIT!
Donations to Local Charities
The Conway Area Lions Club always welcomes donations which will benefit our local charities like Food Pantries and Eye/Hearing Care right here in the Mt. Washington Valley. If you would like to donate to either if of these, you can do so securely through our Square Store. To do so, just click on one the buttons below. We Thank You!
Food Charity Donations
Eye/Hearing Care Donations